Let me tell mew a little about our story. I was an old catchelor. I'm 12 years old and haf been single my whole life. I know lots of kitties who have winks, but I thought "Not fur me". MOL. I moved in with Midnight and his meowmie and they introduced me to the internet and I made lots of new furriends. One day, I got an emeow furrom a kitty named Sassy. She said she wanted to be my furriend. Of course, I said yes. MOL. Mew can nefur have to many furriends. Sassy is a beautifur Serrol Abyssinian.
She has two purrty sisfurs too. Their names are Lia and Mysty. We all became good furriends. Mew can visit the Troublesome Trio by clicking on Sassy's picfur. Sassy and I started dating and became furry close.


On Thursday, July 19, 2001, Sassy asked me to be her wink-wink. Purrs. . . Of course I said "YES". I was furry surprised and happy that such a purty kitty would want an old cat like me.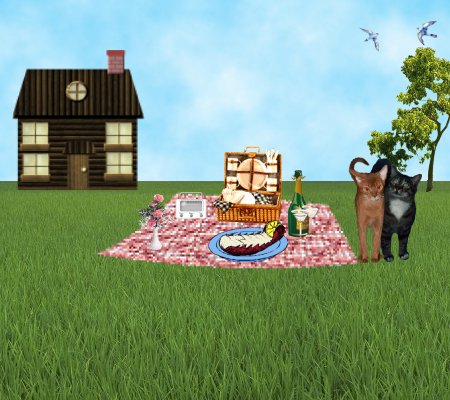 We also went on a little picnic together.
Luv and Salem made us this purrty globe with our picfurs in it.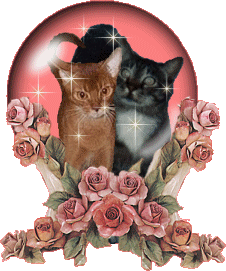 I made this fur Sassy.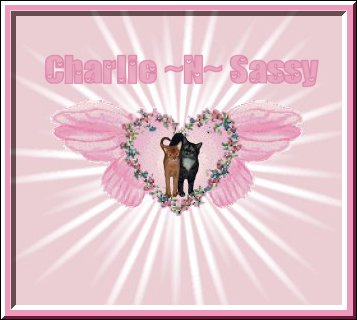 Sassy made me a page, too. Mew can Click Here to see it.


Here's anofur of our beach dates. We luv to go to the beach since we bof live in Furrida.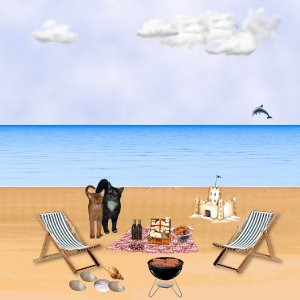 Wanna See What Happens Next?????
Please don't take my background set and buttons. My meowmie created them just fur me!