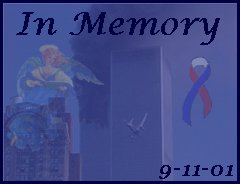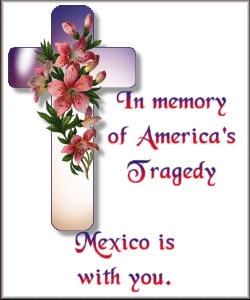 If you would like your tribute posted here, please send it to me at terri71@dog.com along with a link to your site if you would like it linked back. I will try to have them up ASAP.

View My Guestbook
Sign My Guestbook

Please sign my guestbook and leave a message for the victim's families.
If you'd like to display this memorial on your page,
please feel free to do so. Please link it back to me
at http://charliecat24.tripod.com/911.html
so that others may visit my page.